Version 1.2.0 of Sitewide Sales is now available. This version introduces support for Easy Digital Downloads, adds a new Custom Sale module, and handles a few bug fixes, too.
Try Sitewide Sales Free More Information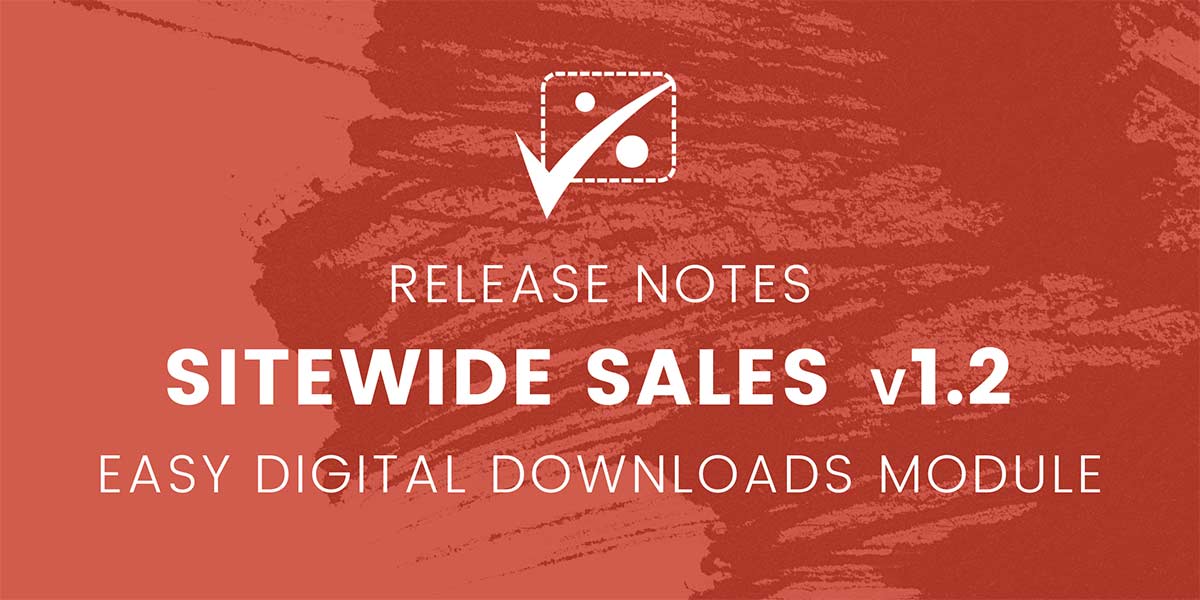 About the Easy Digital Downloads Module
WordPress sites using EDD to sell downloadable digital products can now leverage Sitewide Sales to design smarter sale banners, landing pages, and set up discount code behavior. All this along with reports to track conversion rates and sale performance as compared to other revenue in the period.
About the Custom Sale Module
We have also added a "Custom" module that allows you to use Sitewide Sales with any transactional plugin or funnel that has a designated confirmation page. While the custom module won't include a revenue report, you can still configure a smart sale banner, landing page, and set any page as your "confirmation" page to track the sales funnel conversion rate.
Please update Sitewide Sales from the Plugins page in the WordPress admin. A valid license key is required to update the plugin. You can find your license key on your account page here.
The full list of updates is below:
FEATURE: Added Easy Digital Downloads module
FEATURE: Added "Custom" module
ENHANCEMENT: Start and end times can now be set for Sitewide Sales
ENHANCEMENT: Added daily revenue chart to reports
ENHANCEMENT: Clicking the discount code link in PMPro reports now shows the orders that have used that code
ENHANCEMENT: Added filter swsales_pmpro_landing_page_default_discount_code
BUG FIX/ENHANCEMENT: Now hiding discount code option for PMPro checkout on SWS landing page
BUG FIX: Now checking that PMPro discount code is valid before applying on landing page
BUG FIX: WooCommerce coupons are no longer being applied on every page
BUG FIX: Removed strike price from WC subscriptions as it wasn't showing consistently
BUG FIX: Resolved issue where swsales_show_banner filter would not always fire
BUG FIX: Fixed issues where checks for landing/checkout pages failed if no landing or checkout page was set.