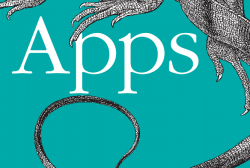 Brian Messenlehner (@bmess) of WebDevStudios and I (@jason_coleman – you follow me right?) are finishing up a book for O'Reilly called Building Web Apps with WordPress. The book is for intermediate to advanced WordPress developers interested in building full on web applications using WordPress. We're just finishing up writing now and diving into technical review with some of your favorite WordPress peeps. The book should be available for purchase later this year.
I know you are interested. So head over the book's website to sign up for updates on when it will become available. If you are at WordCamp San Francisco, look for Brian or me to chat about the book.
At last year's state of WordPress speech, Matt Mullenweg spoke a lot about using WordPress as a framework to build web apps. I'm sure Matt will be promoting WordPress as a "web OS" during this year's speech, and in general the use of WordPress as an application framework is going to increase as the WordPress platform and the number of good WordPress developers continues to grow.
Brian and I (and many others) have already been using WordPress to build highly interactive web apps that stretch the possibilities of what reasonable people expect to be able to do with WordPress. Our book will be the first to really dive into WordPress as a framework and codify a process for building apps with WordPress.
It's an exciting time for us and an exciting time for WordPress.