We're hosting open office hours to answer your questions about running holiday sales. If your question is related to Black Friday sales, we will answer it for you.
Event schedule: 1pm EST on Thursday November 19 and Friday November 20.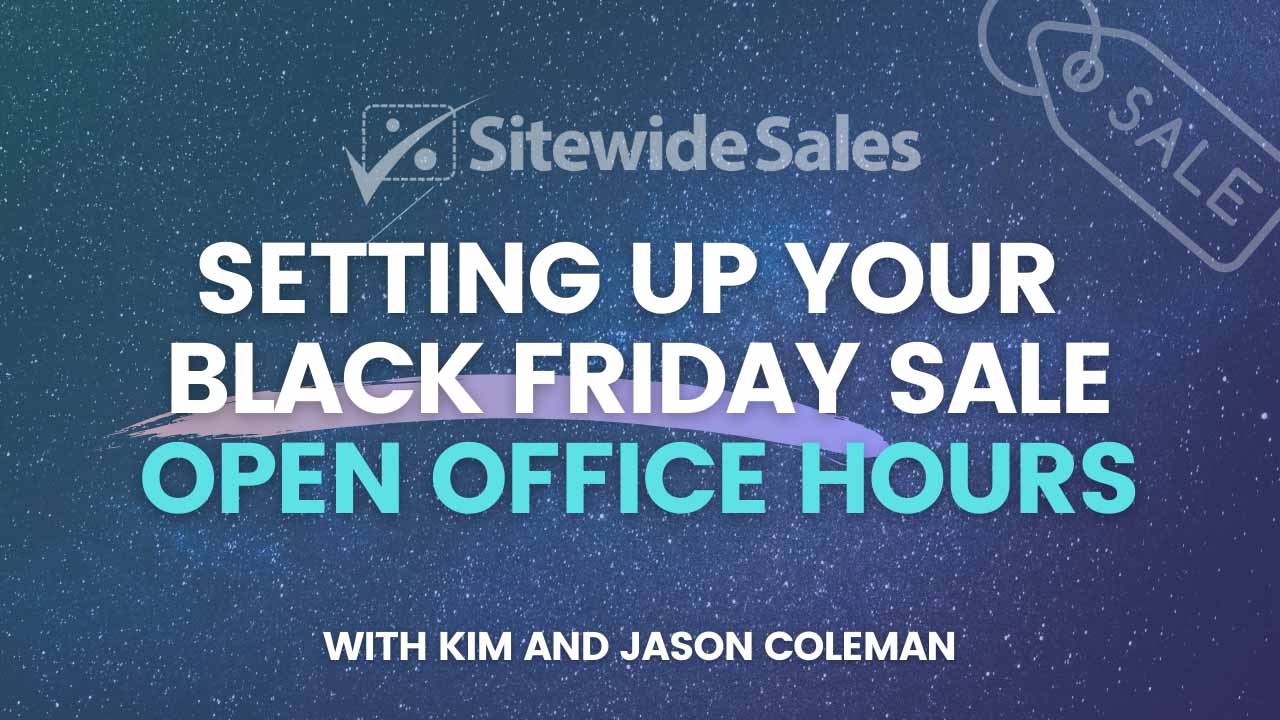 Sitewide Sales is a new plugin brought to you by the creators of Paid Memberships Pro. It's the fast way to set up a Black Friday, Cyber Monday, or Giving Tuesday promotion on your PMPro or WooCommerce site.
Can't make Thursday's stream? Subscribe on YouTube and check your email for a link to the next Open Office Hours session on Friday.
Please contact us if you have any questions.